Regular price
Sale price
$35.00
Unit price
per
Sale
Sold out
StackTrax Sleek, Detachable, Fitness Anchor For Bands, Suspension Trainer, Straps & Ropes.
Includes:
1 Locking Pin
1 Handle Anchor
*If you don't already have a Mount for this attachment, you will have to add a mount to your purchase ($30). Mounts come with hardware to install into wood stud.
. 
View full details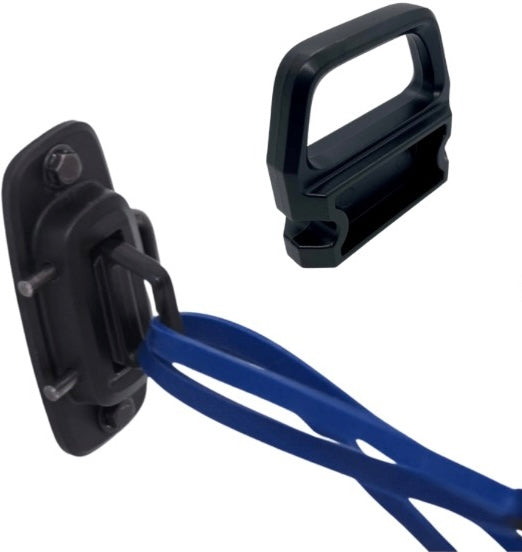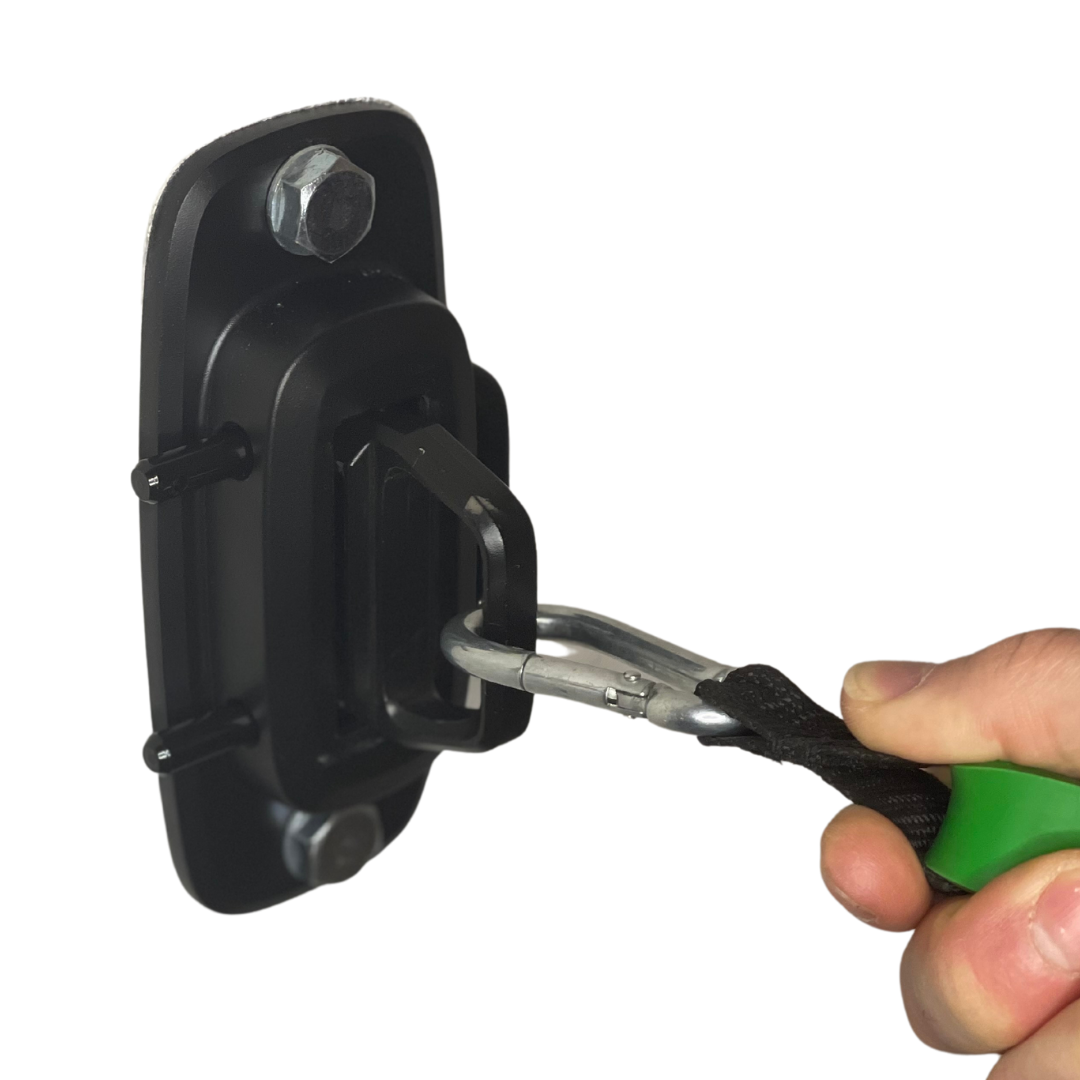 Additional Information
30 Day Money Back Guarantee

After you receive any StackTrax products and are not 100% satisfied, you have the ability to return your products no questions asked. We want to ensure every customer is happy with their purchase and if not, they are able to organize a return worry-free!
Shipping Information

You will receive your product by UPS in 2-6 business days. We offer Free US shipping to the lower 48 states on all orders over $150. Orders outside the United States and lower 48 states may be subject to additional duties and fees.
Return Policy

All StackTrax products may be returned within 30 days of delivery. Items need to be in the original packaging. Contact us at info@stacktraxfitness.com to start a return.
Important Install Instructions

StackTrax mounts need to be installed on a flat, solid surface. If installing our Single Mounts on drywall into a stud, we highly recommend using a stringer board to add security to your wall. Build a stringer board and watch our install videos.

For concrete, we recommend using Vibration-Resistant Stud Anchor for Concrete 3/8" Diameter, 2-3/4" Long.
The First Detachable Fitness System
StackTrax creates a mounting station for releasable and portable fitness attachments.
START YOUR NEW FITNESS JOURNEY
With StackTrax Exercise Basics
Pull Ups
Lock the Multi-Bar on hightraxfor pull-ups, dead hangs or core. Modify your pull-ups by bringing it to the middletrax for seated pull-ups and body weight rows.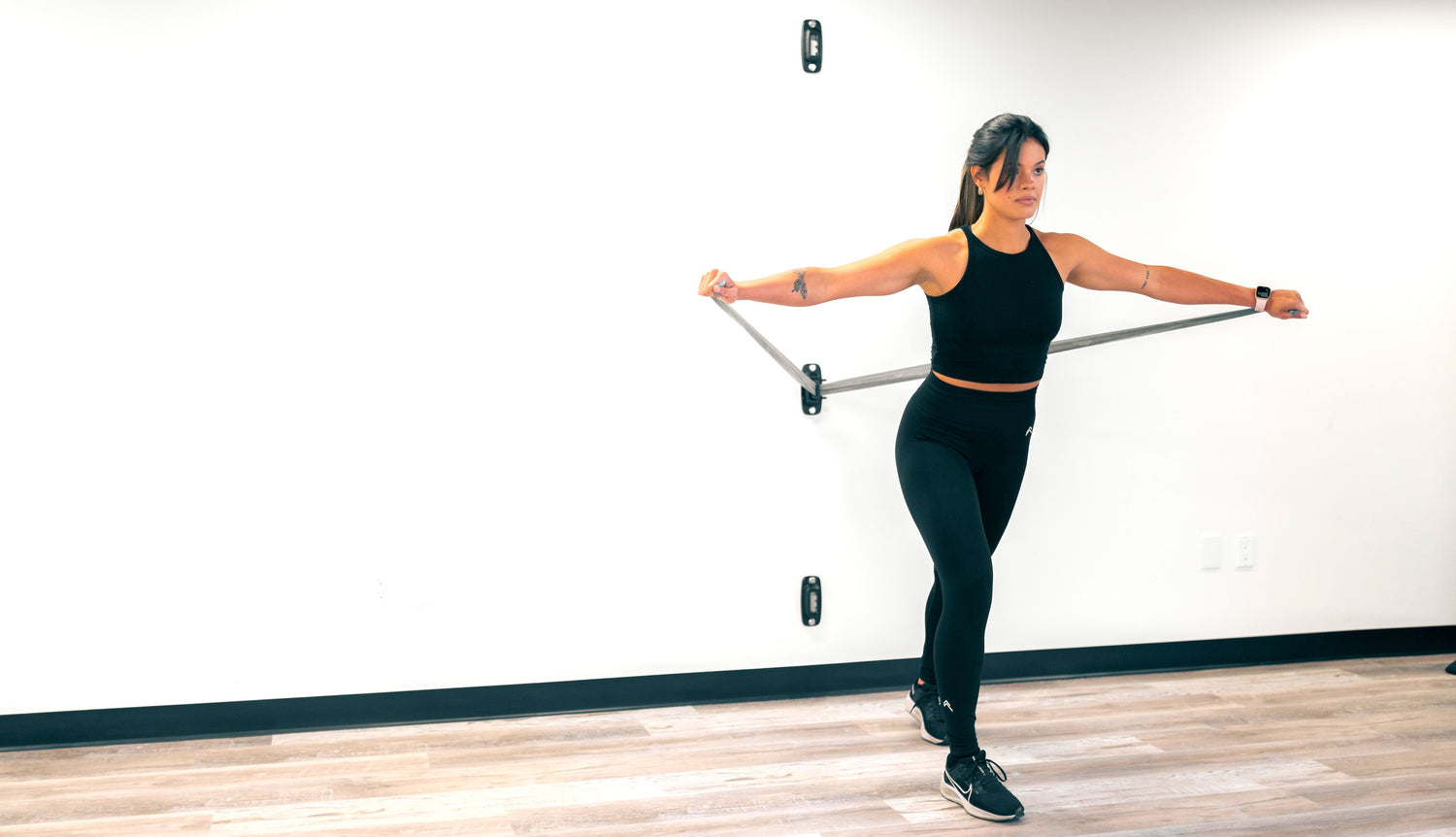 Resistance Band Training
Attach your resistance bands to the Handle Anchor at the high, medium and low Mount for hundreds of resistance training exercises.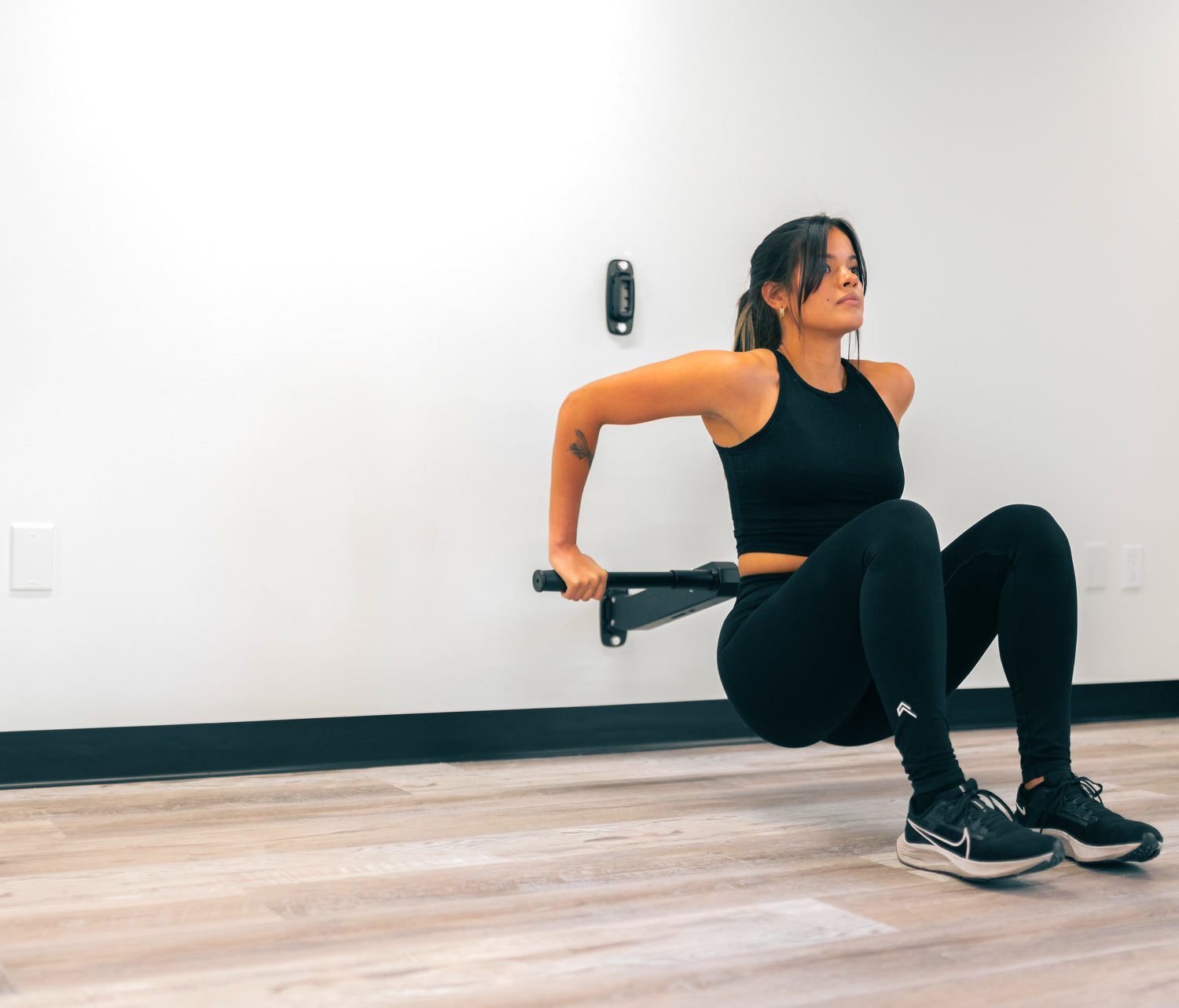 Body Weight Dips
Bring the Multi-Bar to the low Mounting Trax to perform dips to get the proper angle for the shoulders and fuller range of motion throughout the movement. 
Incline Push Ups
Attach the Multi-Bar to either the middle or lower Mounting Trax to maximize your pull-up progressions. Minimize wrist pain, get full range of motion and increase your strength by using the Multi-Bar to progress your push-ups. Flip the Multi-Bar in the downward position to add another level of difficulty!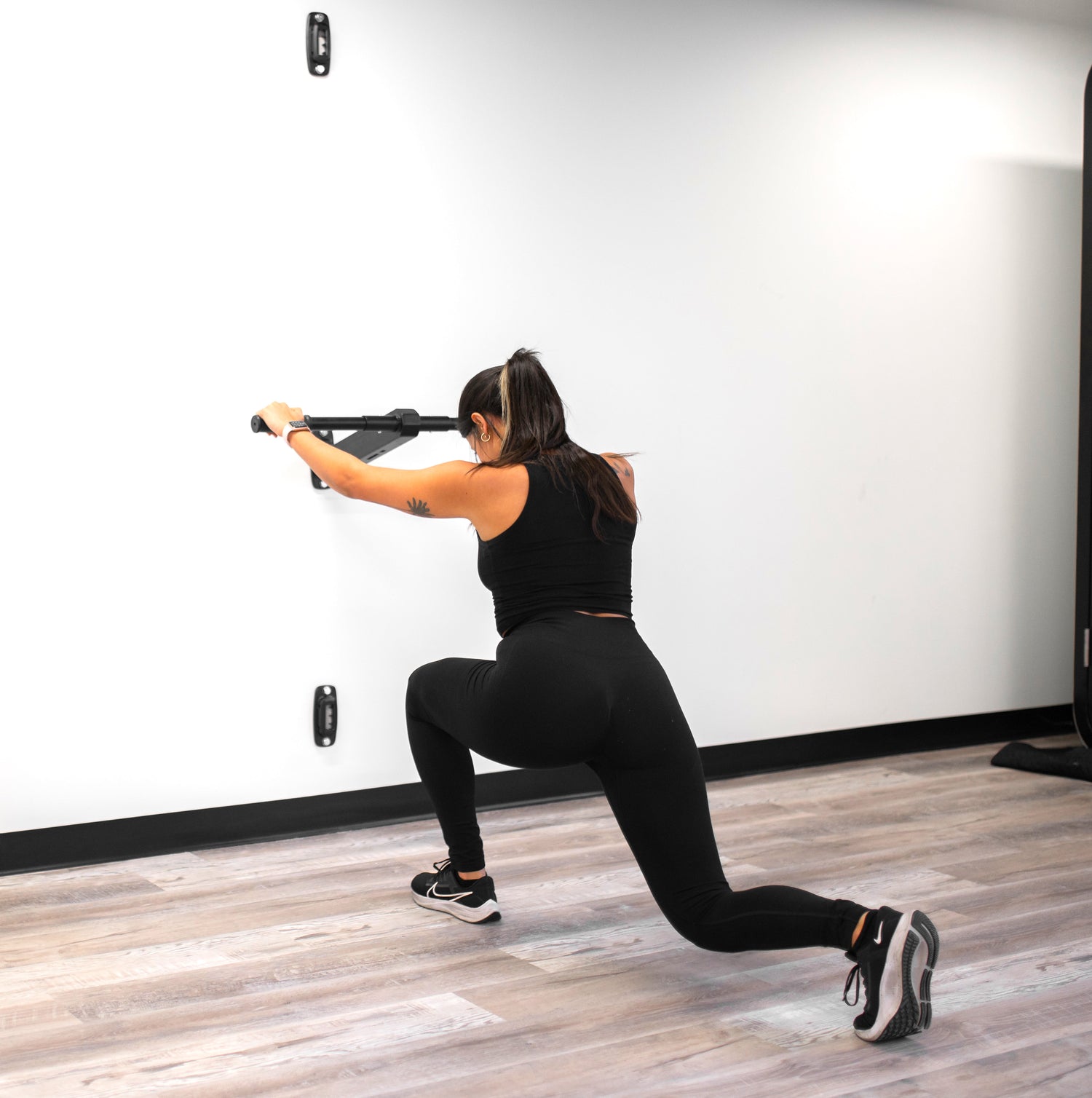 Assisted Lunges
Attach the Multi-Bar to the middle Mounting Trax to use as an assisted balance bar for lower body exercises. Using the Multi-Bar to stabilize your body, you can get full range of motion and have proper form for lunges and other lower body exercises.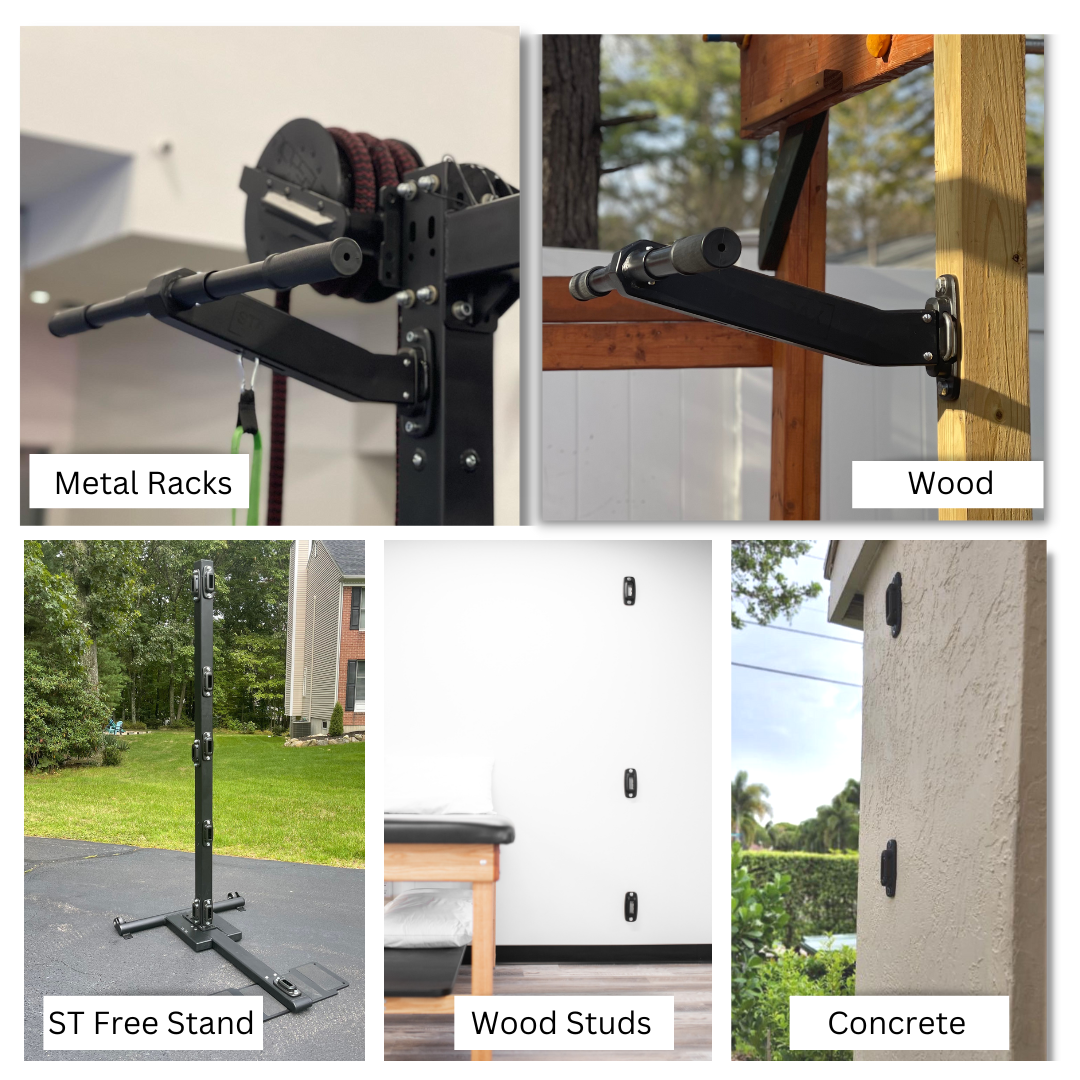 Mounting Options
In addition to a wall stud, StackTrax can also be mounted to concrete, cinder block, wood posts, metal posts, or various gym racks.
Hardware included for wood/tree only. We recommend using a Tapcon Concrete Anchors.