The Revolutionary Modular Training System
Maximize your fitness space at home & in your training facilities with StackTrax
Space Saving Blueprint
MAXIMIZE YOUR TRAINING SPACE,
NO MATTER YOUR SQUARE FOOTAGE
Sleek, clutter free, no catch anchor
design
Takes up zero floor space
Lightweight and easy to modify
Easy to install and use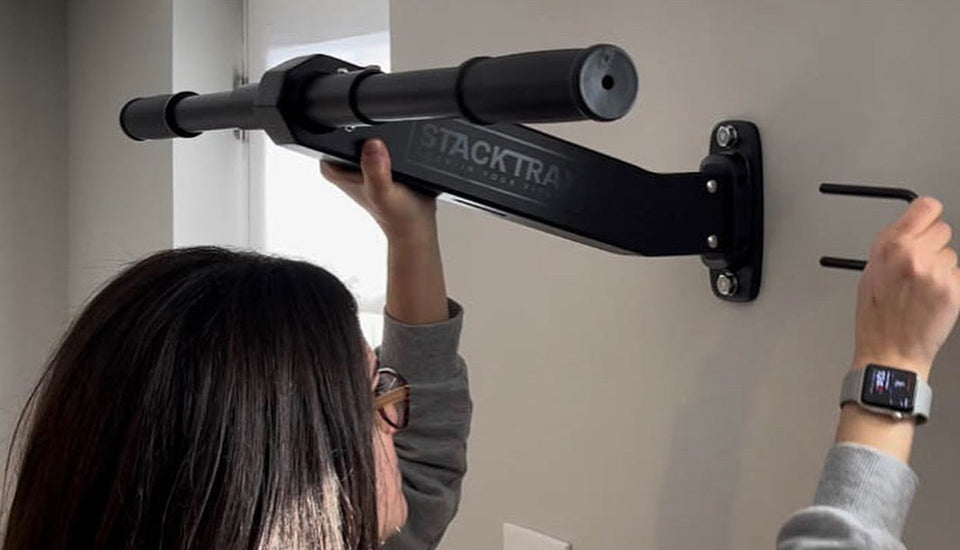 Extreme Versatility
ENDLESS EXERCISE VARIATIONS TO ALWAYS KEEP YOUR TRAINING FUNCTIONAL & FUN
Quickly move from a high, medium and low anchor point heights,
indoors and out for all your training needs
Developed by experienced certified trainers who understand
your training needs
Various attachments for endless exercise
options and workout programs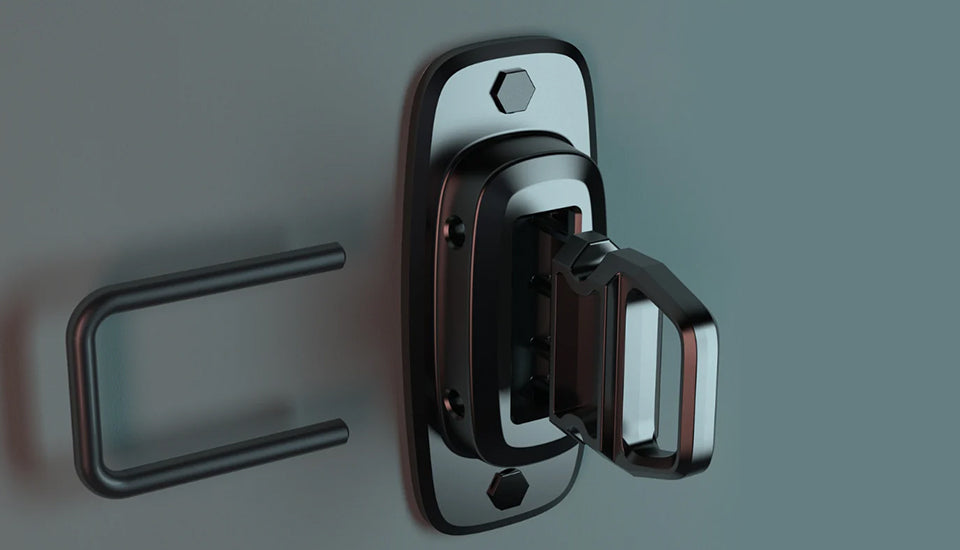 Superior Design
DURABLE AND STRONG TO HANDLE ANY
WORKOUT YOU ARE THROWING DOWN
NASA grade materials (heat treated high carbon steel material)
Patent pending lock & releasable technology
Easy to use, switch out attachments in seconds
Multi-functional and multi-surface usage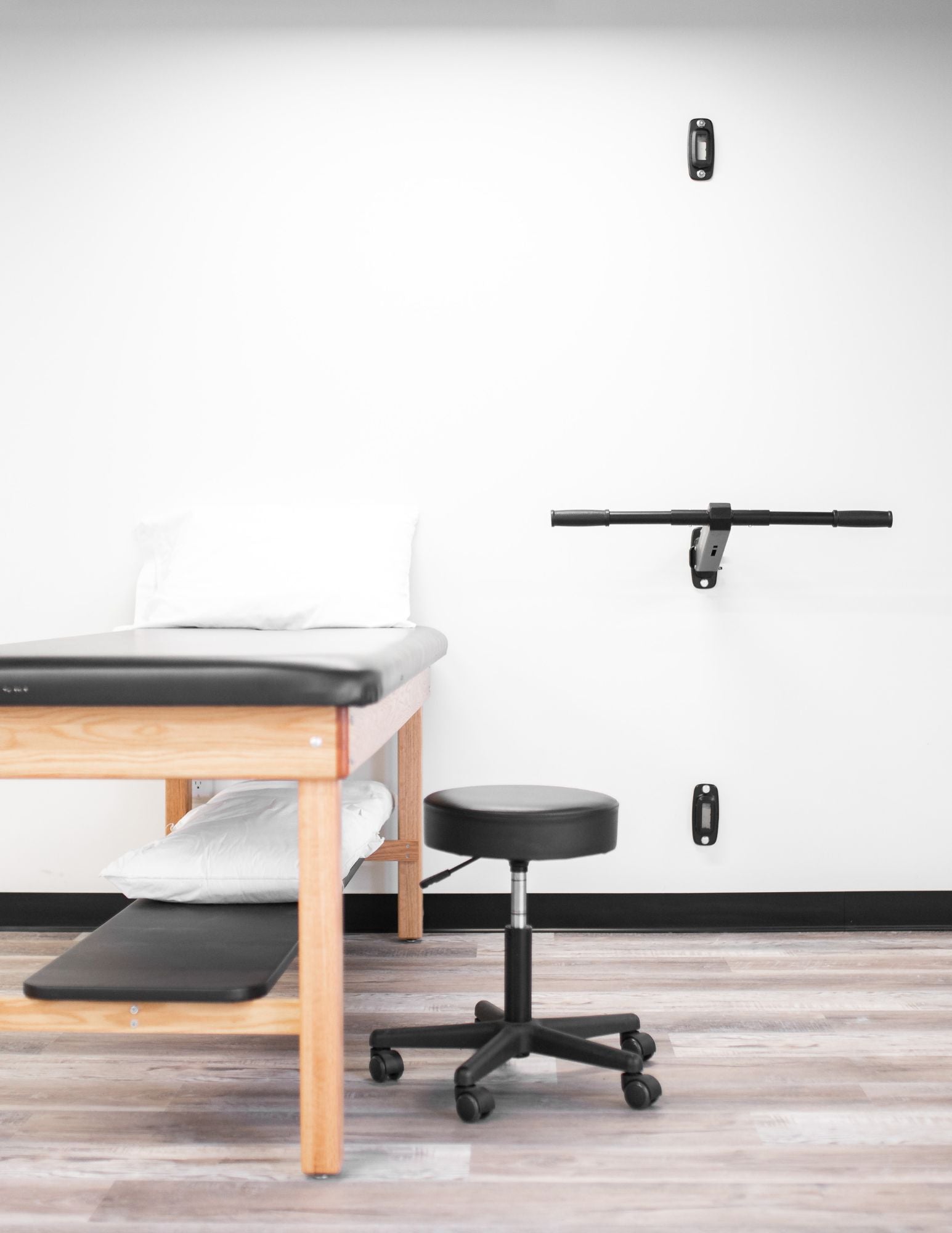 Solo Mounts
Mount them individually to multiple surfaces and heights to create versatility in how and where you train.
Great for light commercial & home gym settings
Get more from your anchor point with thousands of exercise options
Easy install, easy to use
Strong multi-surface anchoring option (wood, concrete, metal or brick)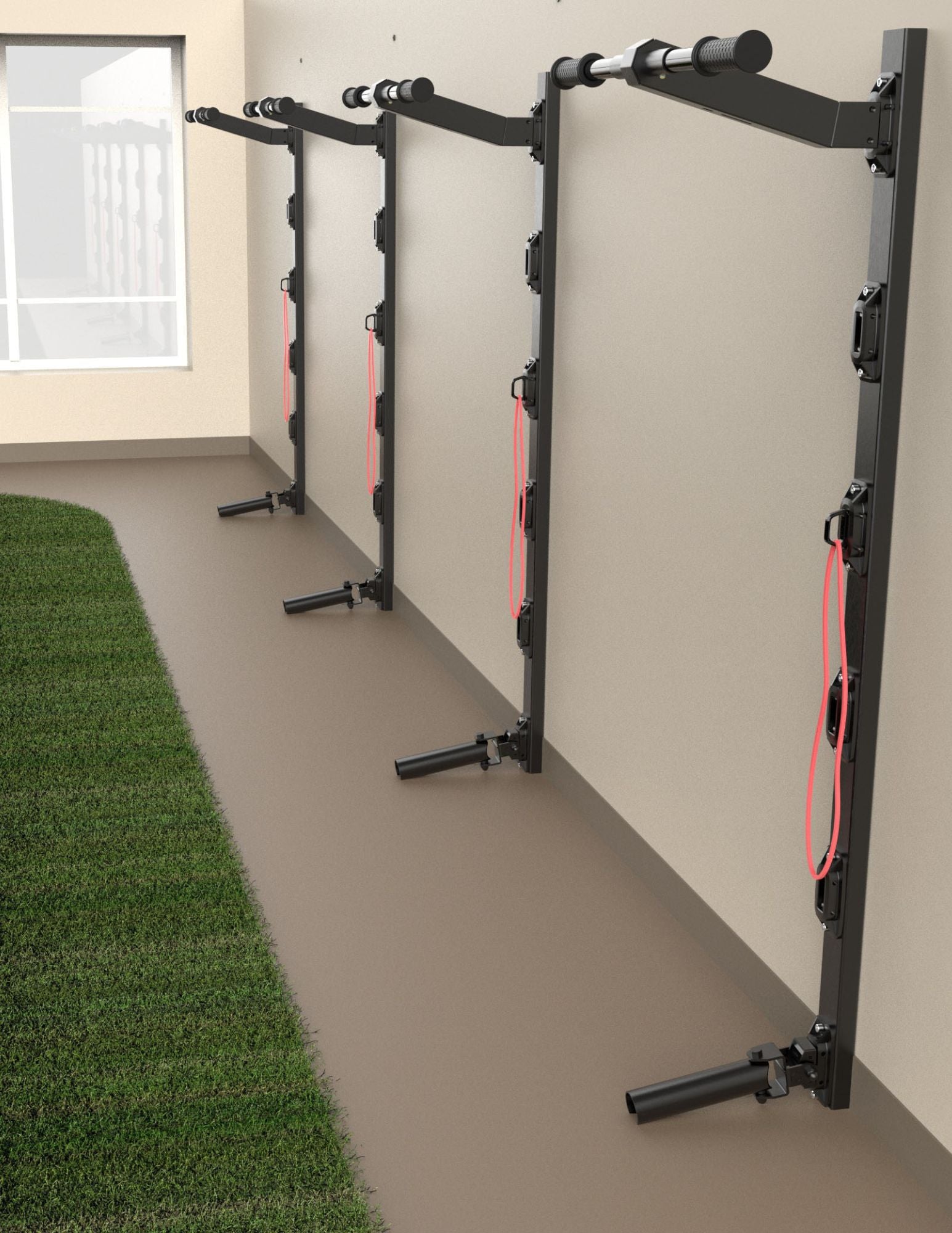 The Stack
Maximize your facility's wall space and floor plan by creating station based training.
Great for commercial gyms, studios, & athletic performance centers
Save space and stay clutter free with all your training tools in one stack
Six anchor heights for thousands of exercise variations and modifications
Systemize your training programs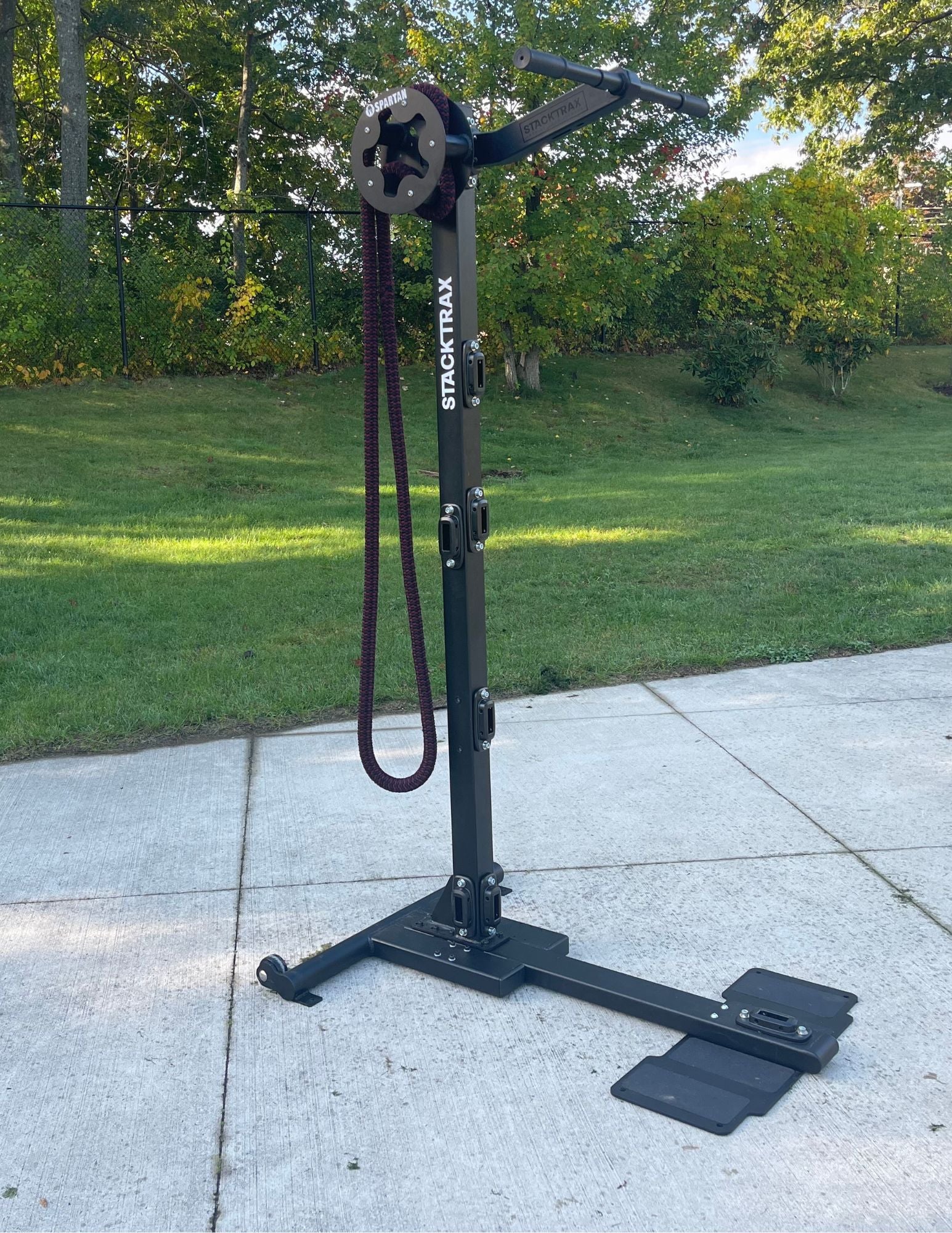 The Portable Stack
Lightweight, heavy duty portable training station to bring your workouts anywhere!
Great for mobile communities and outdoor training
Fits into most vehicles
No drilling required, assembles in 2 minutes
Holds up to 5 people at the same time
Twelve attachment points for endless exercise variations
Why People Love StackTrax
It has allowed me to set a great example for my kids. The pull-up bar can be set to different heights for my kids so they can feel empowered too.
StackTrax brings so much variety into my workouts with all the attachments. It takes up no space so I can workout in my office.
I love being able to bring my workouts from inside to outside! Each attachment is really versatile.
It has allowed me to set a great example for my kids. The pull-up bar can be set to different heights for my kids so they can feel empowered too.
Easy Set Up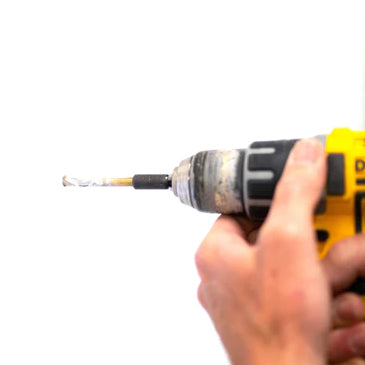 1
Drill Into Wall With Stud
Find the desired height where you would like to install your Mounting Trax. Using a Stud Finder, mark the center of the stud. Pre-drill the holes where the Mounting Trax will be using 1/4-inch drill bit.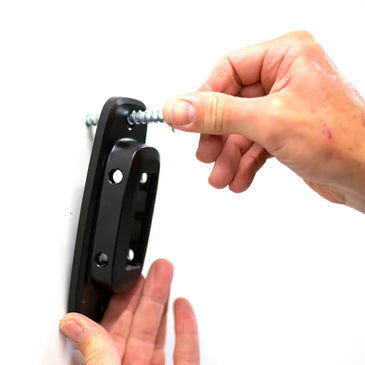 2
Secure Mount To The Wall
Using the lag screws, washers and hex bolt drill bit provided, screw the bolt with the washer attached into the wall with your drill or rachet.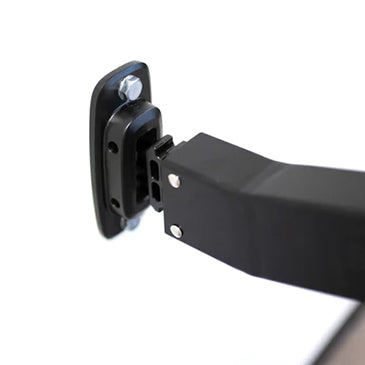 3
Hook In Your Attachment
Insert the connecting end of the attachment into the slot of the Mounting Trax. Push the attachment all the way into the Mounting Trax and slide the Locking Pin through the Mounting Trax and the attachment to secure.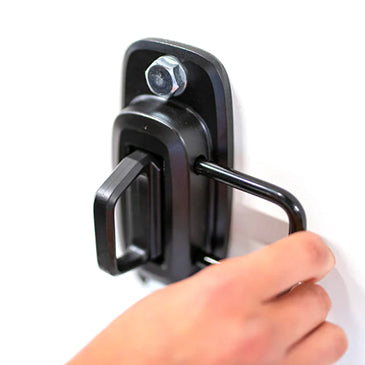 4
Exchange For Different Attachment
Hold onto the attachment as you remove the Locking Pin and pull the attachment out of the Mounting Trax. Replace with the Handle Anchor attachment or other ST attachments the same way.
Mounting Options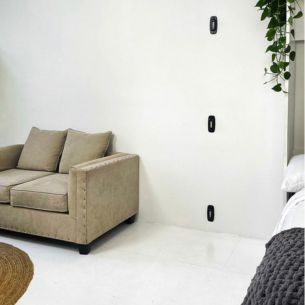 Wood Studs
Concrete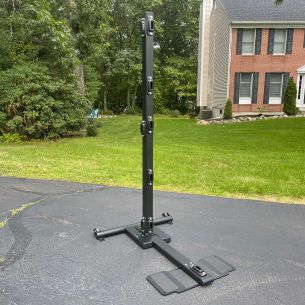 ST Portable Stand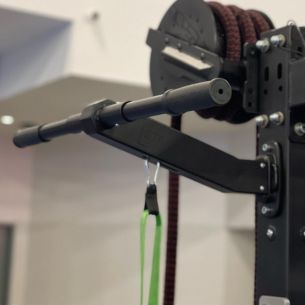 Metal Posts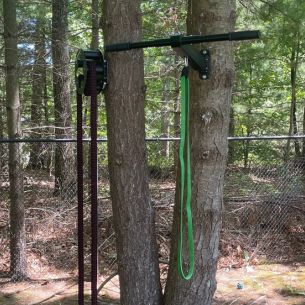 Tree or Wood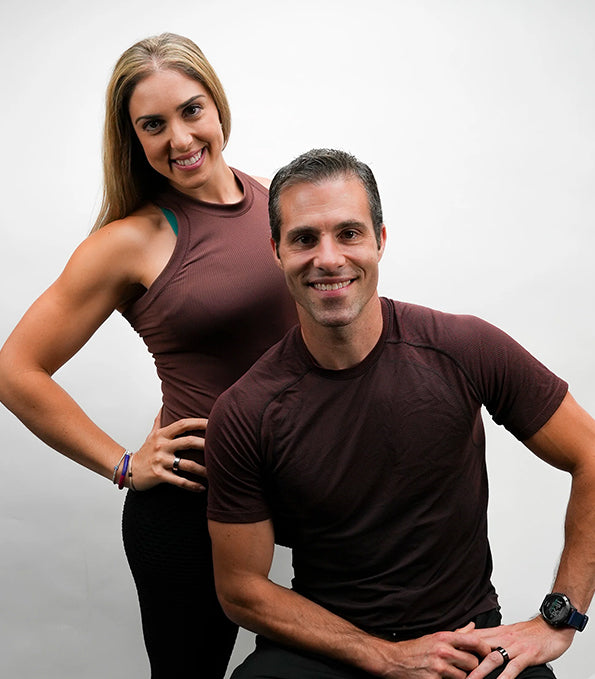 OUR STACKTRAX STORY
We are certified strength and conditioning coaches with over 30 years collectively in the health and fitness industry. Like many other business owners, the pandemic forced us to pivot from in person coaching to online virtual coaching.
We realized very quickly that there were many limitations and restrictions when it came to programming workouts at home. Everyone had different equipment and workout spaces, there was no setup that made it adaptable to coach to a group.
When we recognized that this pandemic wasn't going away and this was going to be a more permanent way of training, we knew we had to get creative to continue to make working out at home a better experience.
Frequently Asked Questions?