FITNESS IN ANY SPACE
The Revolutionary Detachable Training Station
StackTrax is the perfect solution for people who want to stay fit, but don't have a lot of space.
STACKTRAX Starter Kit
Regular price
$349.00
Sale price
$299.00
Unit price
per
Sale
Sold out
View full details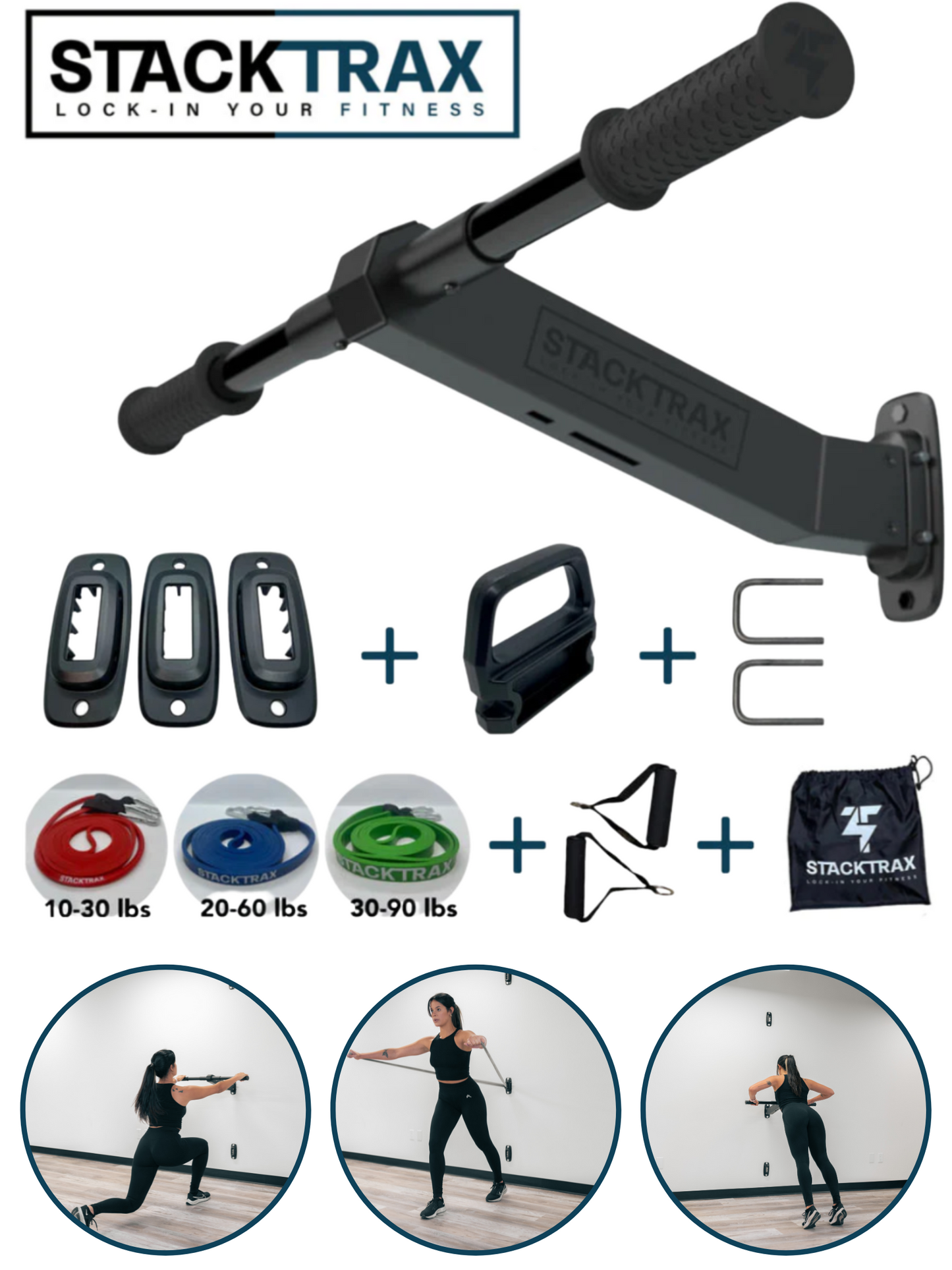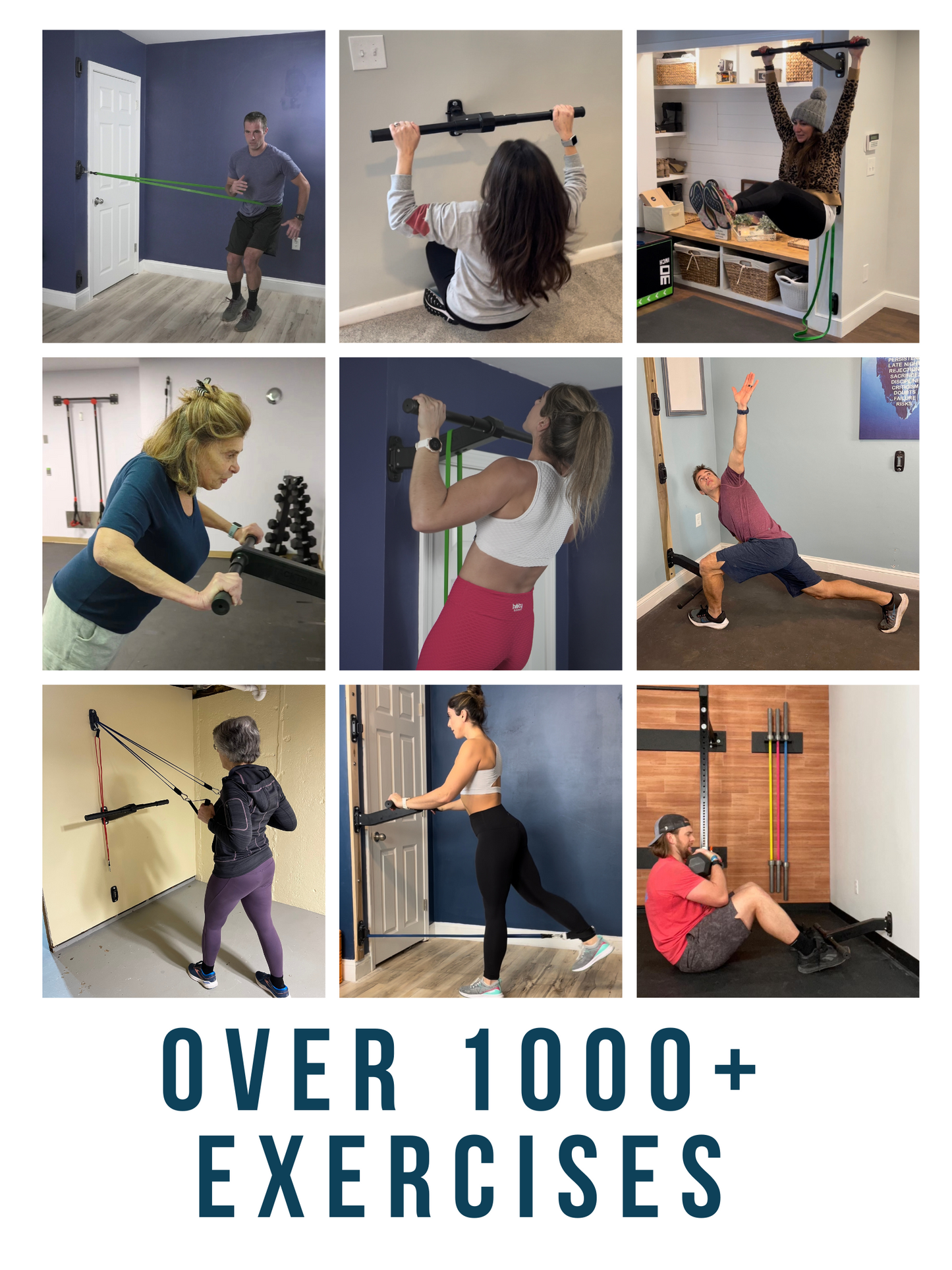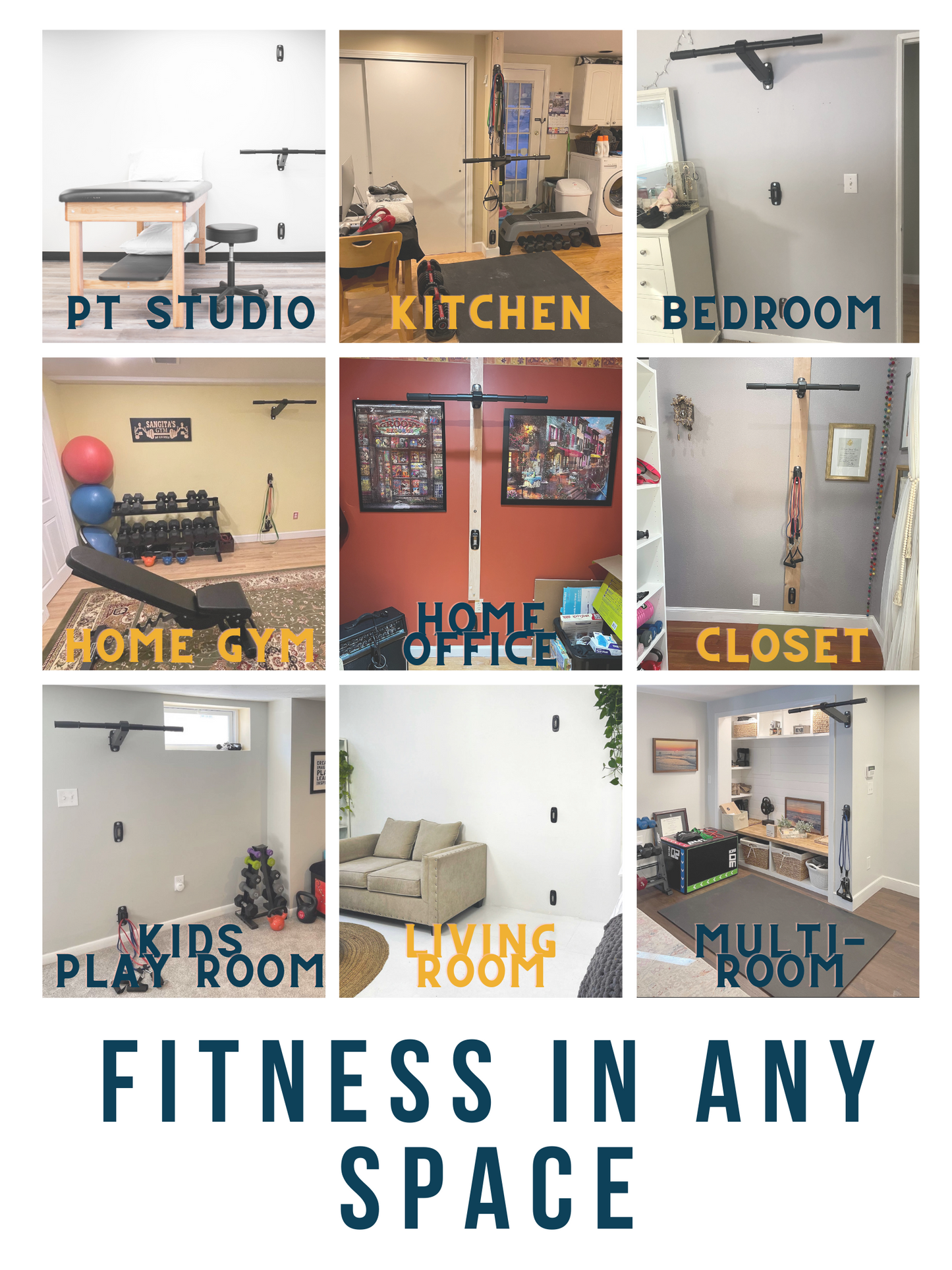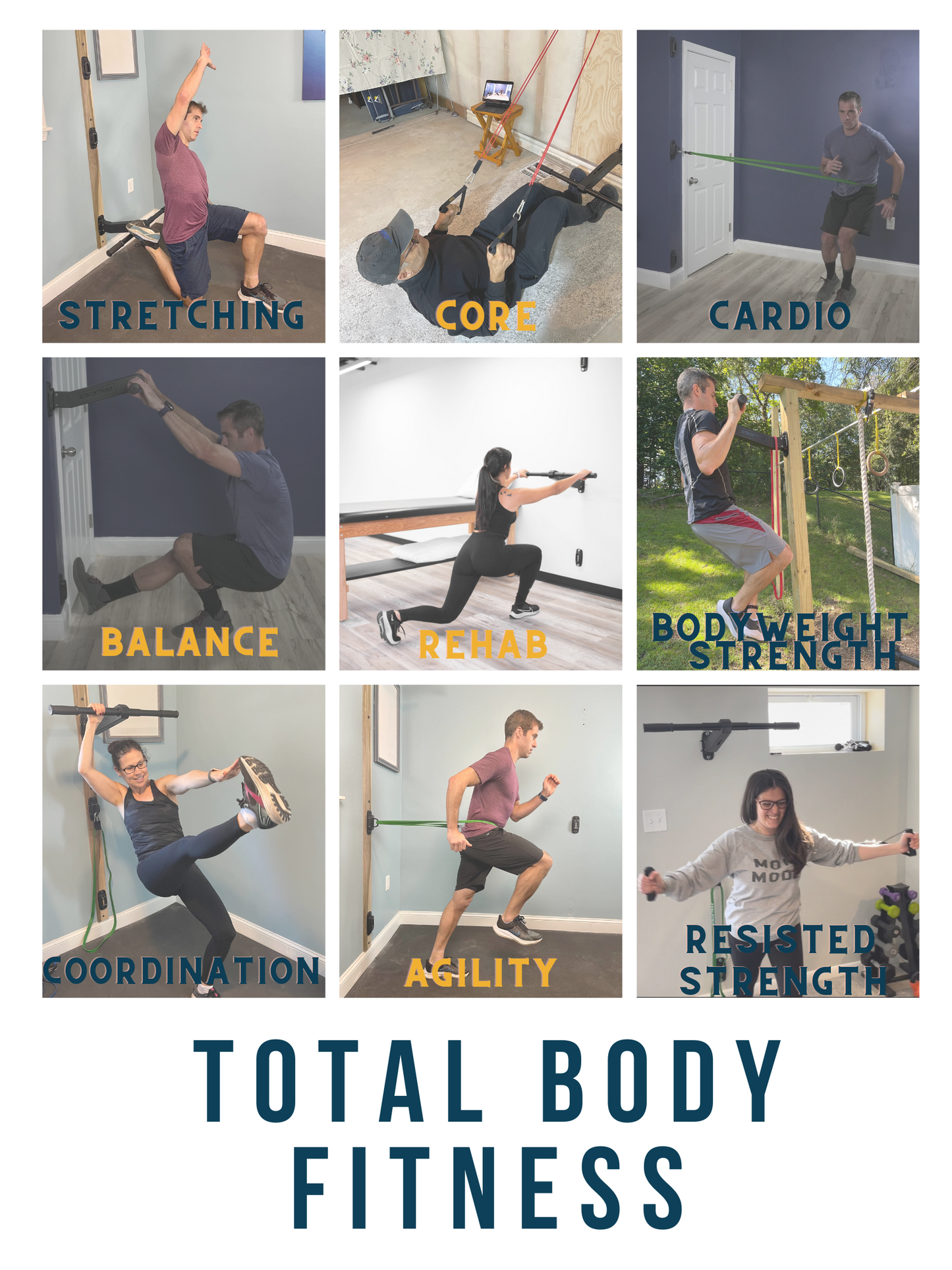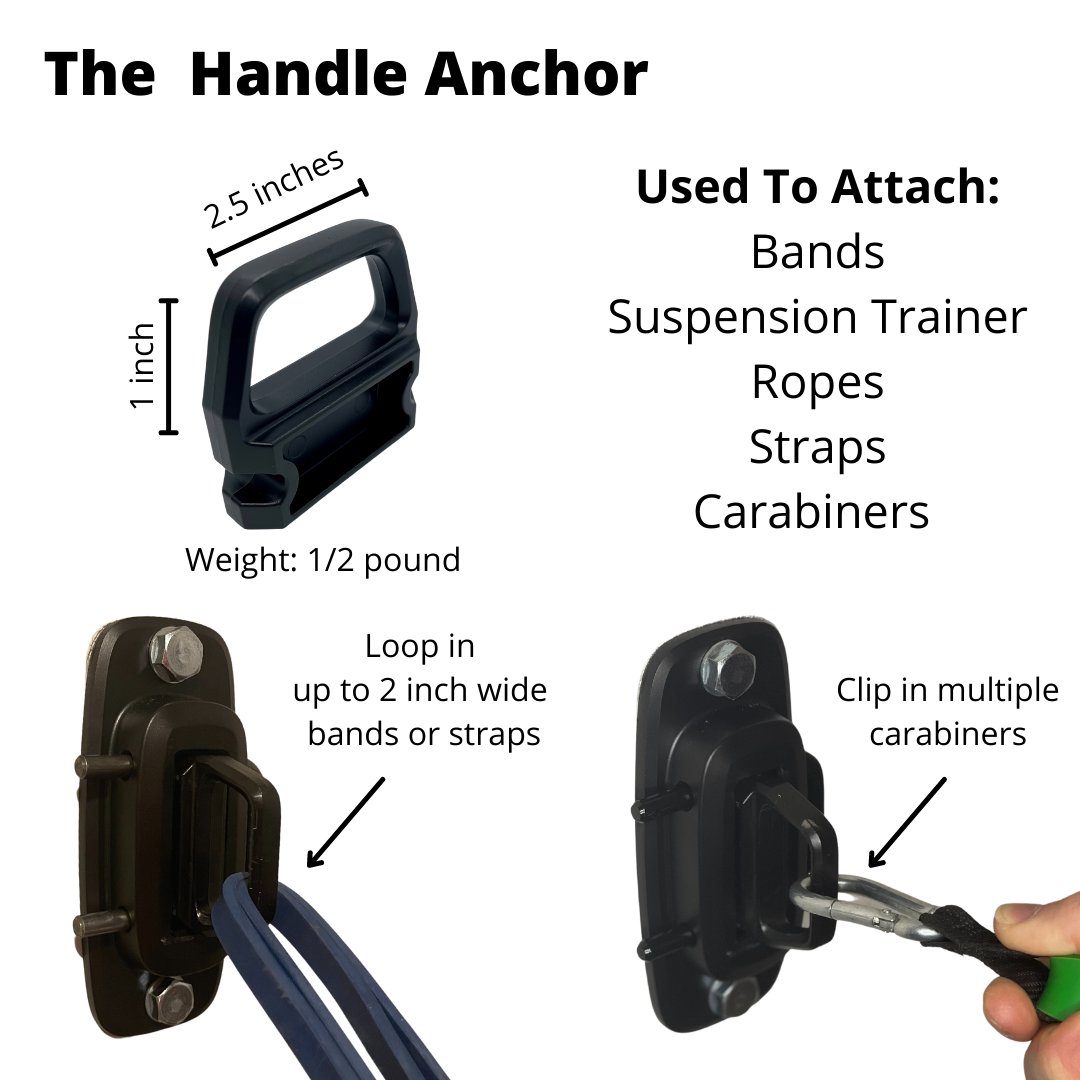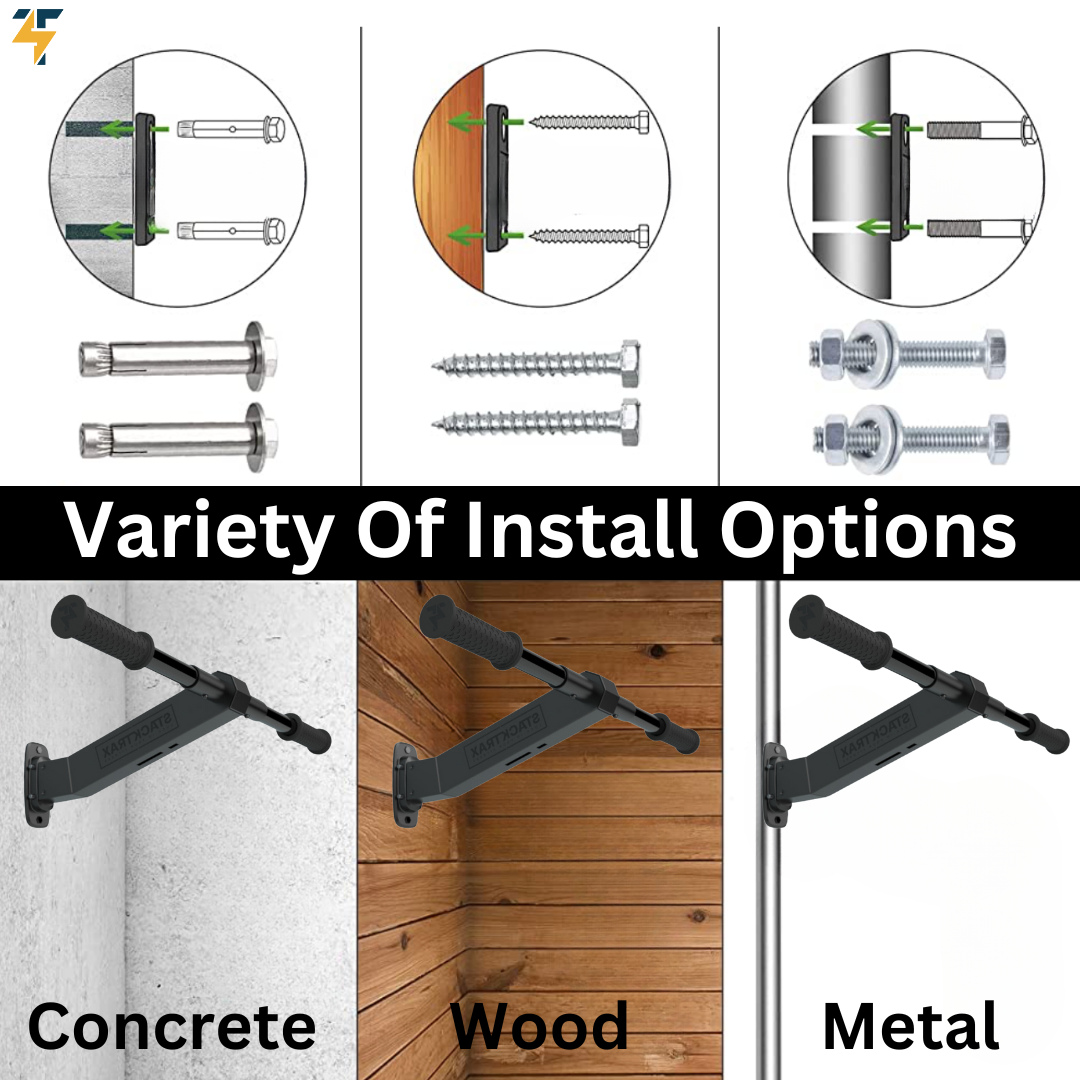 StackTrax Mounting Stations
The Single Trax

A small and sleek mounting option to attach your fitness equipment in places you've never been able to before.
Who Is It For:

Why Single Trax:

Save space with one attachment point for all fitness equipment
Install indoors & outdoors
Have multiple Trax in different locations and heights
Mount on wood, concrete, metal, or brick

BUY NOW

The Stack

Maximize your facility's wall space and floor plan by creating station based training.

Who Is It For:

Why The Stack:

Save space with all your training tools in one stack
Seven attachment heights for thousands of exercise variations
Create a training experience for various levels of fitness
Systemize your training programs

BUY NOW

The Portable Stack

Lightweight, heavy duty portable training station to bring your workouts anywhere!

Who Is It For:

Why The Portable Stack:

Pack up and train on the go! Inside and outside
No drilling required, assembles in 2 minutes
Holds up to 5 people at the same time
Twelve attachment points for endless exercise variations

BUY NOW
Space Saving Blueprint
° Sleek, space saving, no catch anchor design & easy to install.
° Takes up zero floor space
° Lightweight and easy to modify
° Lock-in, workout, detach, & store away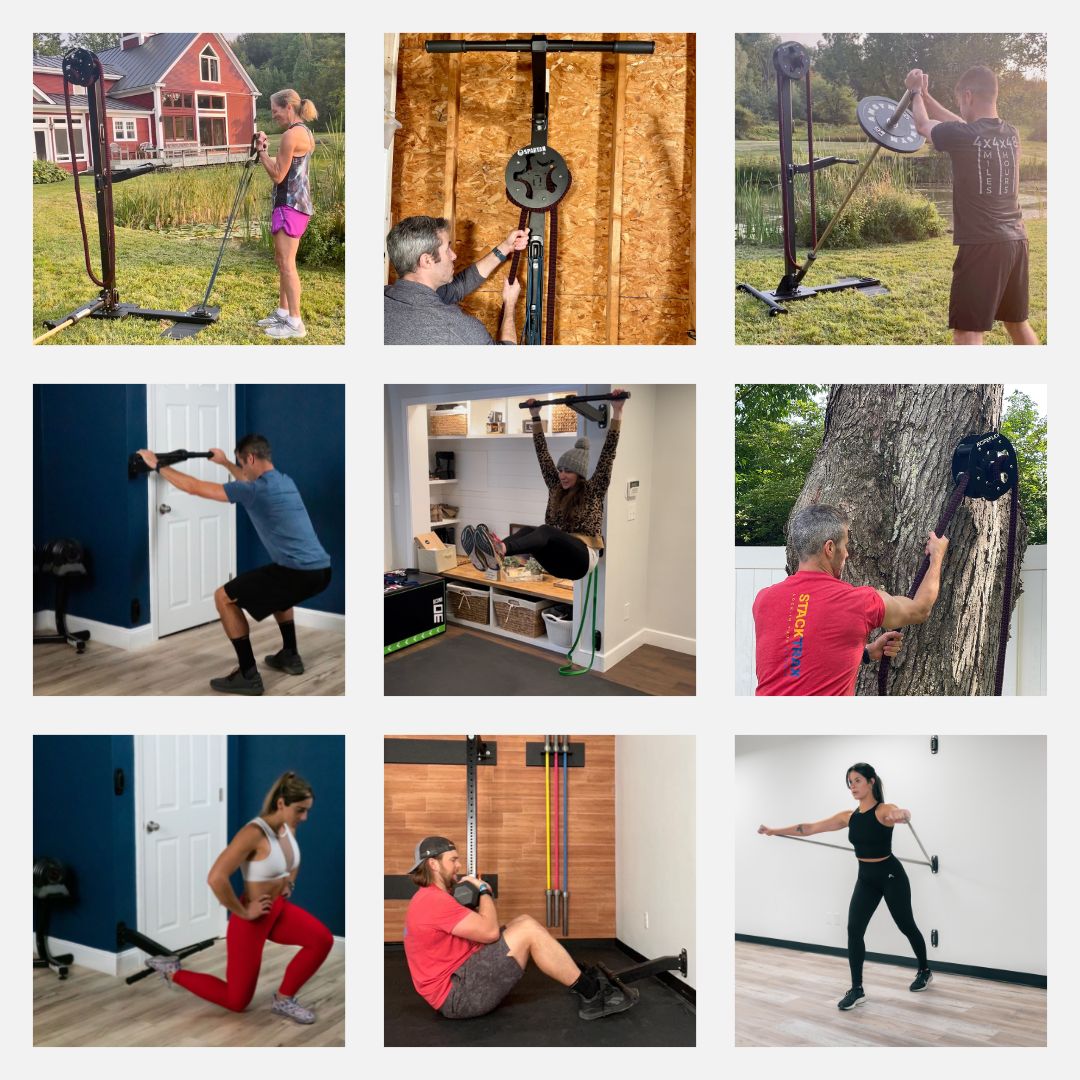 Extreme Versatility
° Quickly move from a high, medium and low positions, indoors and out for all your training needs.
° Developed by certified trainers who understand your needs and wants
° Various attachments for endless exercise options and workout programs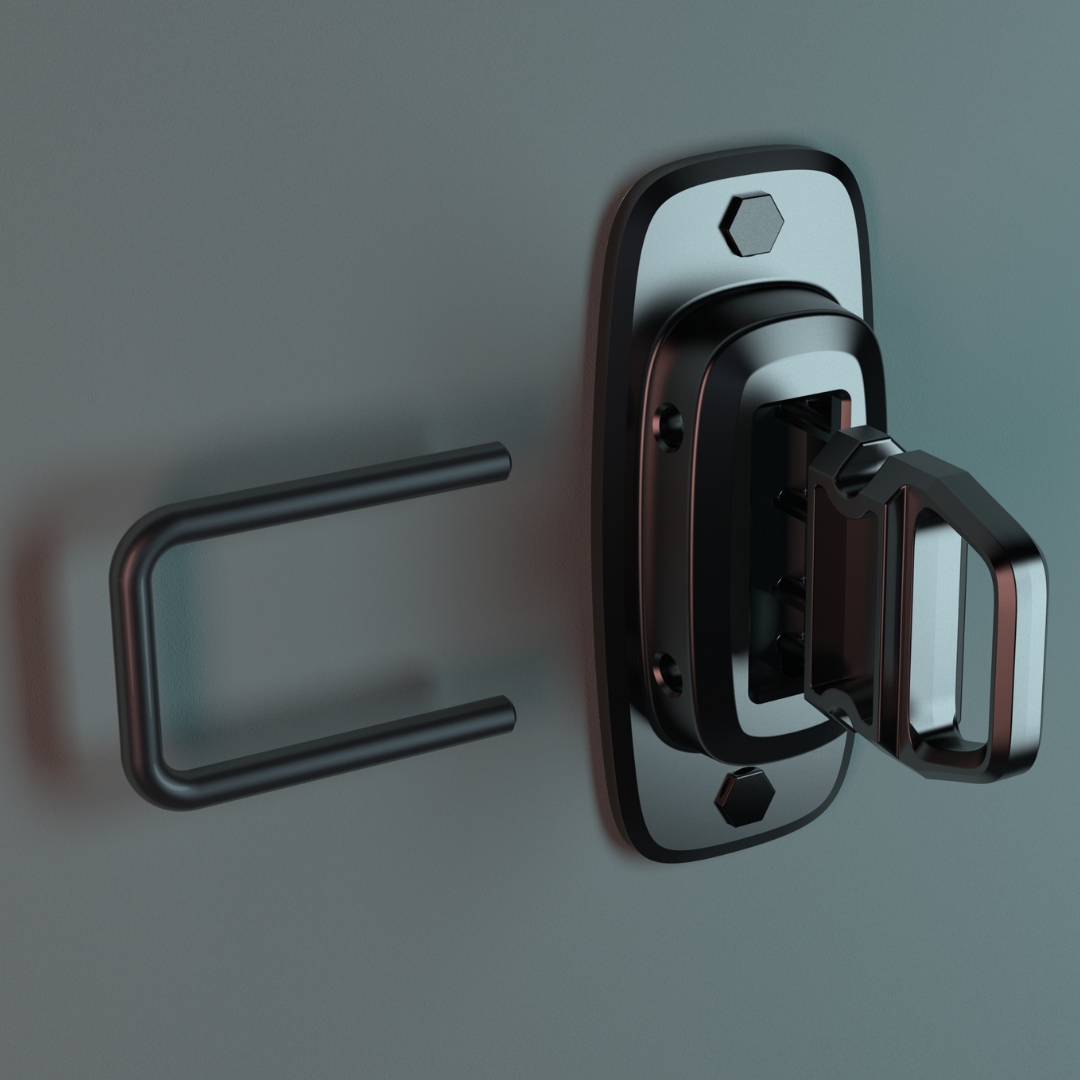 Superior Design
° Handles up to 300 pounds of working load
° NASA grade materials (heat treated high carbon material)
° Patent- Pending lock-in & releasable technology
° Easy to use, switch out attachments in seconds
° Multi-functional and cost effective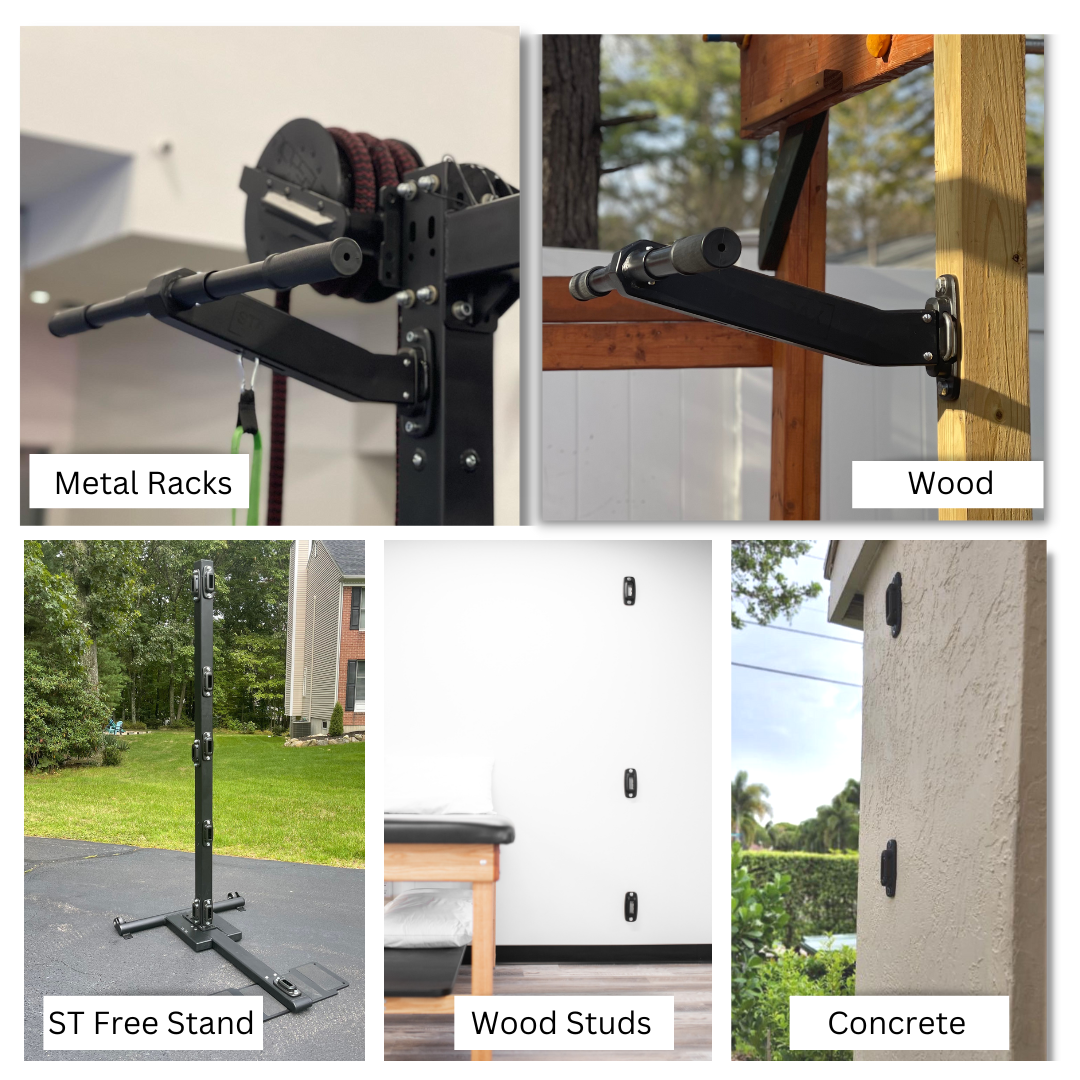 Inspiration To Train Anywhere & Everywhere
Hardware not included for these options.
Why People Love StackTrax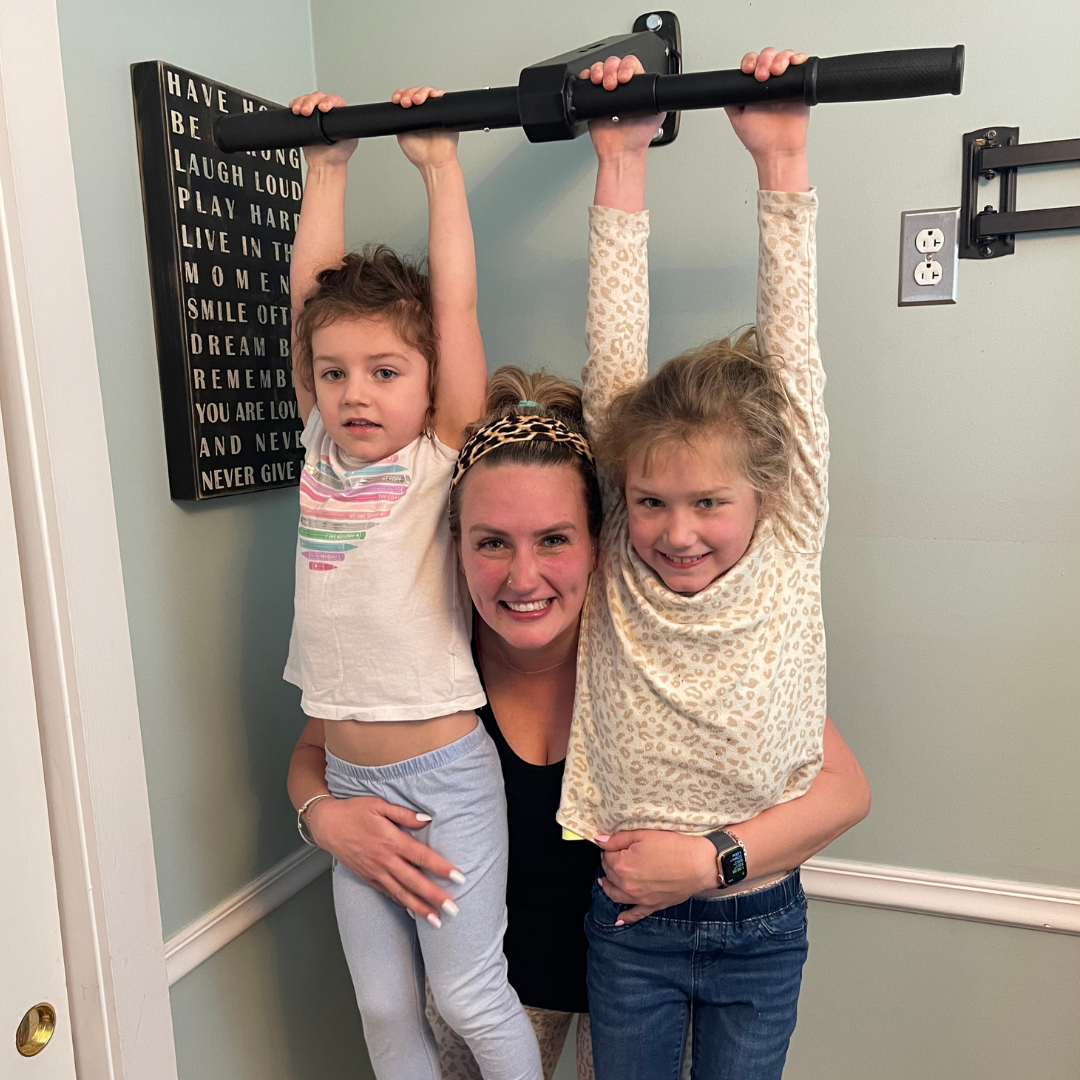 "It has allowed me to set a great example for my kids. The pull-up bar can be set to different heights for my kids so they can feel empowered too. "
"StackTrax brings so much variety into my workouts with all the attachments. It takes up no space so I can workout in my office."

"The stacktrax set up is awesome. I love how you can have one attachment for multiple locations."

"I love being able to bring my workouts from inside to outside! Each attachment is really versatile."
Frequently Asked Questions?
What makes StackTrax so unique?

StackTrax is a patented anchoring system that is reinventing the way we look at fitness equipment to be multi-purposed, less bulky, space saving, convenient, versatile, and cost effective. It is the first line of fitness equipment that creates a mounting station for releasable and portable fitness attachments. 
How much weight can StackTrax equipment hold?
Where can StackTrax be installed?

We provide the hardware for StackTrax to be installed into Wood (or a wood stud behind drywall). Although we dont provide screws for other installation methods, you can install our mounts into concrete, steel beams, and racks.
Who is StackTrax for?

StackTrax was created for anyone looking to maximize their workout space with a cost effective set up that also provides versatility in functionality. We specifically designed this system to accommodate all fitness levels from beginners who just started exercising, to recovering rehab patients, to division 1 athletes looking to improve their game.
Can kids use StackTrax?

Kids love StackTrax and we highly recommend using this tool for not only yourself, but your entire family. This tool can be a huge confidence booster for your kids, allowing them to have fun while moving their body and challenging themselves with different movements. Like any other fitness equipment, a child must be accompanied by an adult when in use to ensure safety and proper use. 
Why is StackTrax beneficial for my training?

StackTrax offers hundreds of progressions and regressions of total body movements so that you will always have variety in your training no matter what level of fitness you are at. When set up in a high, medium, low setting, one fitness fitting can provide hundreds of exercises that can improve all areas of fitness including, strength, balance, stability, speed, agility, coordination, core, cardio, and flexibility. No matter what your goals are at any point in your life, StackTrax can accommodate your needs.
Do you offer workouts I can do with StackTrax?
What other fitness attachments do you offer?

We currently have 4 attachments. We will be launching our next attachment in the begginning of 2023 (a Dip Bar) to add to your collection of Fitness Fittings. StackTrax Fitness atachments are collectables. All you need is one Trax and you can continuously add to your gym collection with new Fitness attachments!
Should I install a stringer board?

If you want to have the security of reenforcing your walls, we recommend putting up a stringer board or getting our Stack. The stringer board gives an extra layer of security to your walls. The StackTrax products have been professionally tested multiple times to ensure its high quality standard and weight capacity. However, all walls have different strength limits and it is at the discretion of the customer to ensure it is installed properly. See our StackTrax Manual or YouTube Install Videos for how to create a stringer board for your StackTrax set up. There are many creative ways to make stringer boards look sleek and eye catching!
Outfit Your Space | Join Our Affiliate

Learn how your gym, studio and your clients can benefit using StackTrax. From outfitting your training space to building a business as an affiliate. StackTrax Fitness is growing fast and we want you to be part of our team. Click the link below to connect with us today.

Connect with our Team
JOIN THE STACKTRAX COMMUNITY
FOLLOW US @STACKTRAXFITNESS